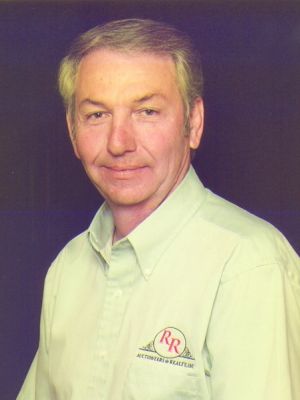 J. Vann Roark, (GRI)
Licensed In: TN/VA
Licensed Auctioneer in: VA/TN/NC
Email: vannroarkauctions@gmail.com
Office: 276-628-9588
Mobile: 276-623-6663
In 1976 Vann started working with Howard Johnson (Johnson Land Auction) of Abingdon, Virginia learning the ends and out of the auction business. Working closely with his son Johnny Johnson where he learned the art of auctioning tobacco in Ga. NC, TN, and VA. During the tobacco season and also selling automobile in the off season at Dominion Auto Auction in Bristol, VA., along with selling personal property, antiques, trustee sales, land, estates and farms throughout the Tri-Cities of Southeast Tennessee & Southwest Virginia. Vann soon learned how to handle all aspect of the business from setups, clerking, writing contracts, and calling the bids. In 1978 opening J. Vann Roark Auctioneers. In 1982 the tobacco market started moving toward closing out and Vann changed from selling tobacco to selling automobiles where he started working for Knoxville Auto Auction, Lenoir City Auto Auction, Manheim & ADESA and Chattanooga Auto Auctions. Vann started slowing down in 2000 and wanting to come off of the car circuit where he said he would like to spend more time with his family. While still on the road calling automobile auctions, Jack Reynolds, Vann's bother law wanted to open up a real estate office and together they opened up R & R Auctioneers & Realty, Inc., in 2002 while closing out J. Vann Roark Auctioneers. Together they hired real estate agents and started running a full time Real Estate and Auction business. Coming off of the car circuit in 2005 Vann started working full time in the real estate and auctions business. In 2006 Mr. Reynolds passed away, Vann & his wife Sandy bought the company from Jack's wife and continue to operate the company today handling estates, trustee sale, antiques, land and farm auctions of all kinds. Vann enjoy marketing properties throughout the Tri-Cities of Southeast Tennessee & Southwest Virginia. Holding a Broker/Auctioneer Licenses in both states as well as a License Auctioneer in North Carolina. Professionally affiliated with: National Auctioneers and Virginia Auctioneers Association and National Association of Realtors, Southwest Virginia Board of Realtors.
VA Lic: 0512 * VA Firm Lic: 0972 * VA Real Estate Firm 022600695
TN Lic: 1191 * TN Real Estate Firm 00257555
N.C. Auctioneer License: 10224
---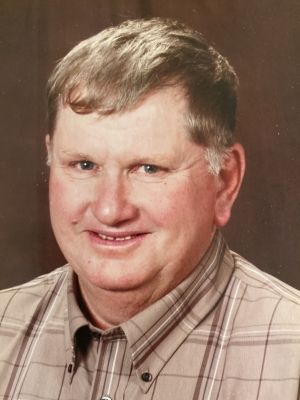 Joe H. McConnell, Associate Broker
Licensed In: VA
Email: lodihills1@yahoo.com
Office: 276-628-9588
Mobile: 276-608-9158
R & R Auctioneers & Realty, Inc., Is pleased to welcome the addition of Joe McConnell Assoc. Broker to their professional sales staff. He received his training at Virginia Highlands Community College in Abingdon, VA. He has been in the real estate business for the past 35 years. Joe is married to Joy and they have two daughters and resides in Lodi Community. He is an established stock cattle farmer. He is a Board member of Farm Bureau and a member of the Feeder Cattle Association. He would like to invite all his friends and former clients to give him a call in assisting them with all their real estate and auction needs. Joe can be reached at our office in Abingdon, Virginia (276) 628-9588 or Cell (276) 608-9158 anytime for any of your real estate needs.